Scorecards allow you to create custom criteria to score calls
To create a scorecard follow the steps below:
Select 'Scorecard' on the left sidebar.
Select, manage scorecard from the submenu.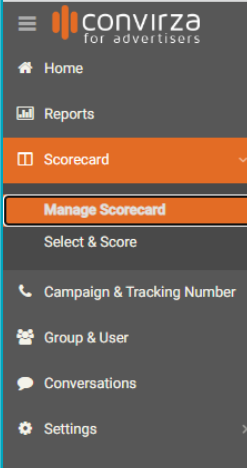 In the following screen select 'add scorecard'.


You'll see the following to create and configure a scorecard.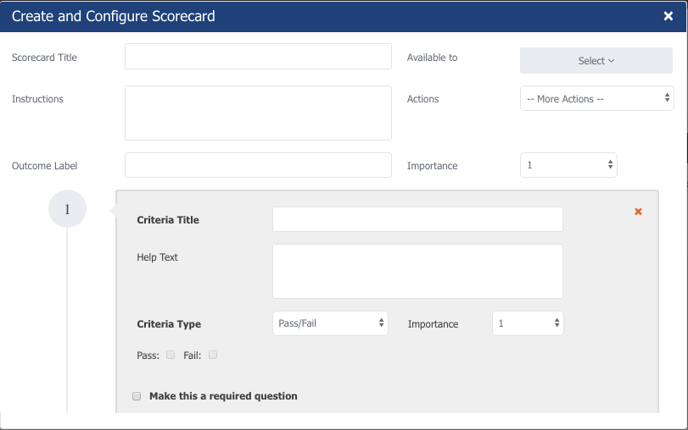 Start by filling out the Scorecard title, Instructions and Outcome Label.

Next, from the dropdown, select the groups that will have access to the scorecard

You have the option to import or export an existing scorecard.

Select the importance level of the scorecard. You can select from 1 – 10.

The following are criteria that will grade the quality of the call. In the example below, we ask if the agent verified the email during the call. In the Help Text box, you may enter any text that will help the person grading understand what the question is asking.

Next, choose the Criteria Type that works best for the question type being asked. You may choose Pass/Fail or Scale. Select the importance level for that question.

If you choose scale then the agent has the ability to choose a score between 1 – 10 as shown below. Chose the importance level for that question.

If you'd like the question to be answered before proceeding to the next then select the checkbox.

Lastly, choose to add more criteria (another question), cancel or save.