To add Based on Percentage routing, follow the steps below
Add a tracking number to the desired campaign. Please refer to the Add Tracking Number text for steps on adding a new number.
Go to the 'Route Calls by' drop-down under the 'Configure Routing Options'.
Select 'Based on a Percentage' as the routing option.
Enter the percentage (Numerical) that you want calls to be forwarded to the ring to number in the first row. Continue to add additional columns with a different percent until they equal 100.
Enter the ring to numbers for each percent.
Add overflow numbers if needed to the route.

Next, add the required fields that include 'Tracking Number Name', 'Ad Source', and select the voicemail option if needed.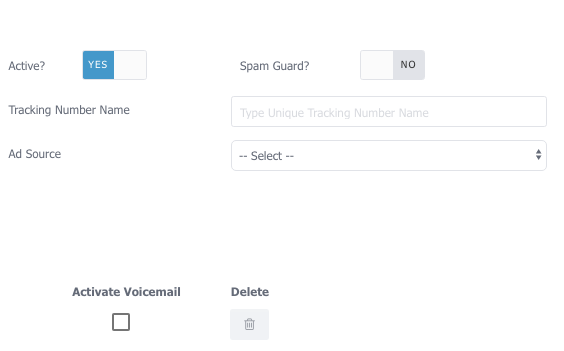 Proceed with filling out the Advanced Tracking Number settings that fit best to your setup.
Scroll down and select 'Save'
If your tracking number saved successfully you will see it listed under your campaign.
Always give your new tracking number a test call immediately after provisioning and verify that it routes to the correct ring to number by speaking with a representative. Additionally, check the call logs report to verify that the test call shows up.