To view all tracking numbers in your account follow the steps below.
Select 'Reports' on the left-hand side menu.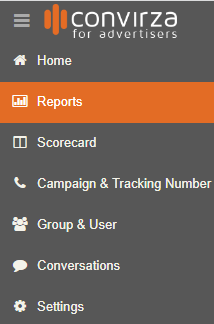 In the 'Select a Report' drop-down, select 'Tracking Number Settings' as the report type.

Use filters to find numbers belonging to specific campaigns or groups.
Below the tracking number settings will be a list of all active/inactive tracking numbers for the entire account.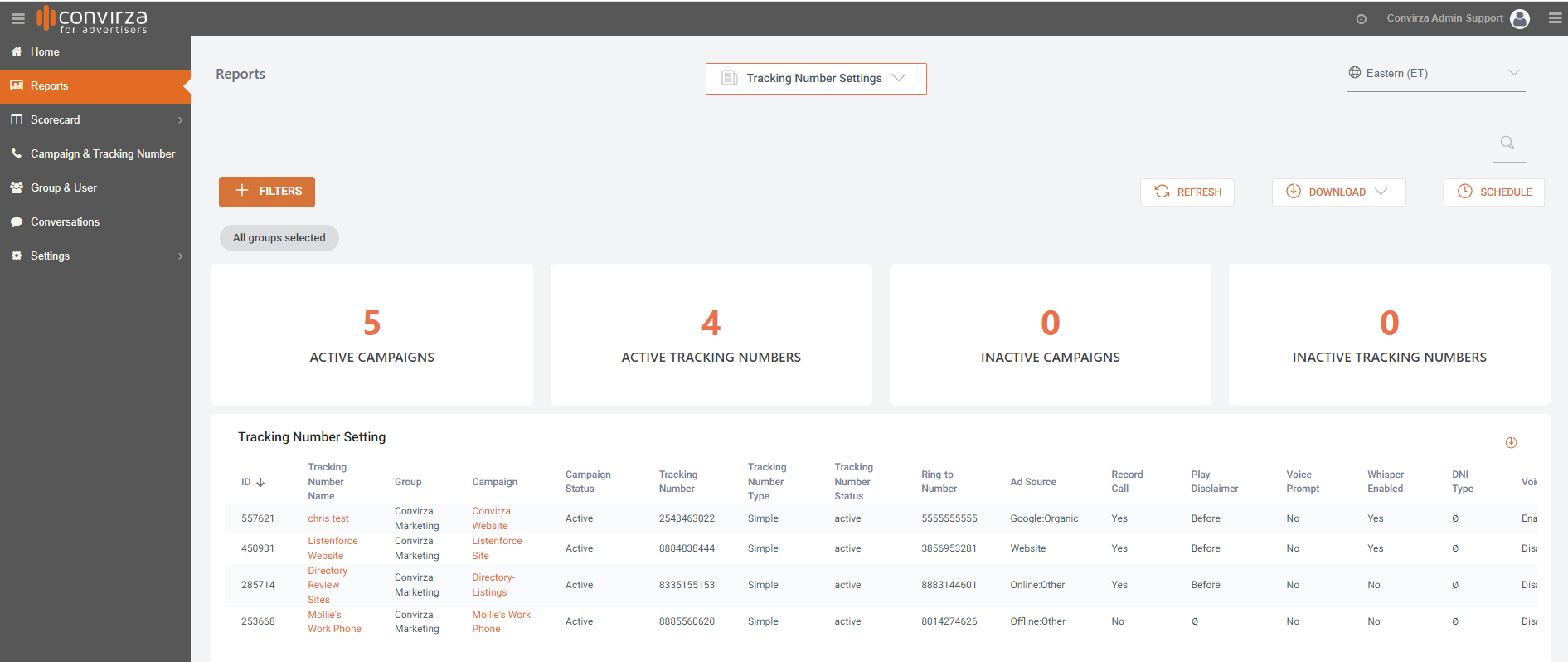 There are a few different ways to download the data from each report. These options are displayed in the screenshot below. Users can select which report they would like to download and if it should be downloaded as CSV or PDF or both. Users can also download the report with an option near the grid as shown in the screenshot.
*NOTE* The reports can also be downloaded from the Scheduled History page.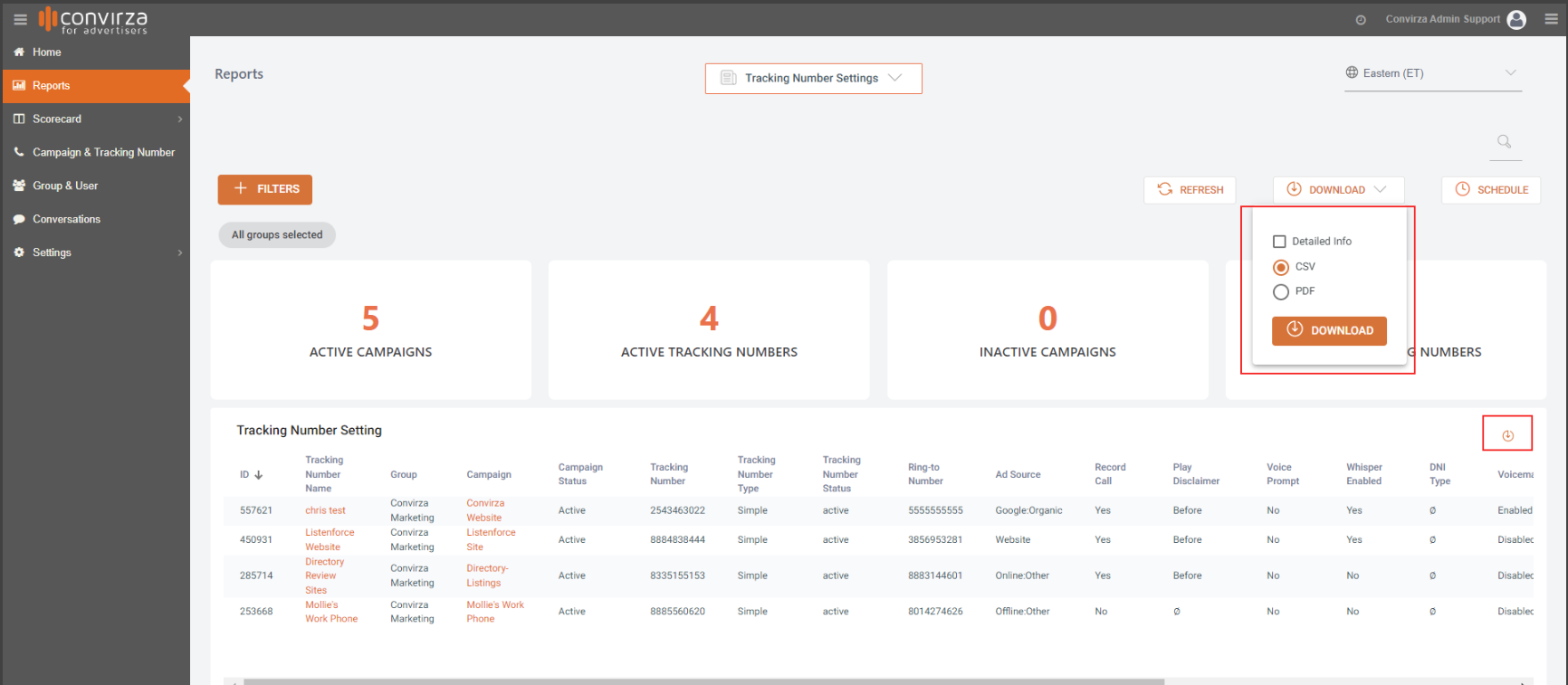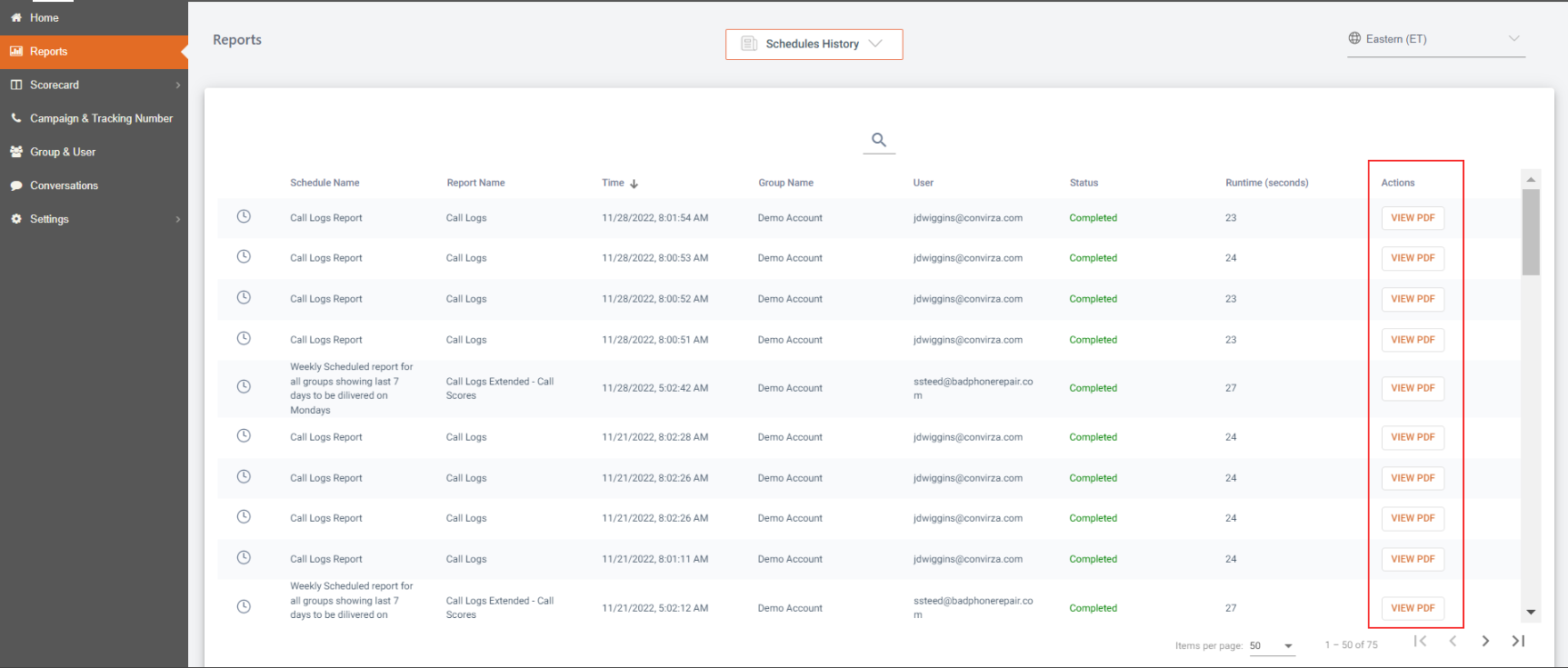 The file will Download to your computer and can be viewed in your downloads folder.